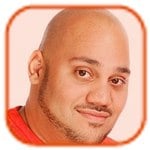 Posted by Andru Edwards Categories: Announcements, Portable Audio
So, check it. Gear Live reader and forum contributer Admiral_Kirk made it clear to us that our recent contests have been a bit too hard, not allowing the Average Joe to win because of the expertise required. Fine, we can understand that. So, we decided that to make up for that, we will make it insanely easy to win an iRiver clix from us. I mean, seriously, the person who wins is the person who wants it the most.
We want you, our readers, to help support the site in any way you can think of. No, we are not taking cash donations, we want to see your creativity. How can you support us you ask? Easy:
Start posting on our forums, and contribute to discussions taking place there. We will be monitoring them - if you become a regular, you are entered to win.
Add us to your Digg and/or Netscape friends lists - username andru - and vote for the stuff we submit. If you help promote any of our stories, from any of our sites (Gear Live, Playfeed, The Bleeding Edge, TV Envy, Unboxing, End Score, etc.), you are entered to win. There is no limit to the number of entries.
Link to us on your site, your MySpace page, your blog, in your signature on forums you visit, wherever. Tell the world about us. Oh, and the more creative, the better. If you do something wildly outlandish (like pulling up the site on every PC in Best Buy), send us proof.
Subscribe to any (or all) of our free magazine subscriptions. Each time you subscribe to something you haven't subscribed for in the past, you are entered to win.
Do things we haven't even thought of.
Now, we want you to tell us what it is you are doing to enter the contest. That is why we have set up this forum thread - when you do something, let us know. Did you Digg a Gear Live story? Let us know. Subscribe to a few magazines? Tell us. Plaster your cat with the Gear Live logo? Post pics. Let's have some fun with this one guys. The contest will run through the end of August, and in the spirit of the whole word of mouth thing, we want at least ten people in the running. Of course, we expect a lot more than ten to enter, because - quite frankly - this one really is a giveaway. There is no limit to the number of times a person can enter - you are limited by your own time and imagination. Oh, and location, as you must have a US shipping address to be eligible to win.
Any questions? Ask in the forum. Good luck!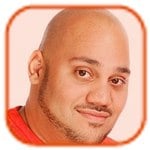 Posted by Andru Edwards Categories: Announcements
Alright all you gadget fans, the new Unboxing has launched, and is ready to continue from where Josh left off. The site is now officially part of the Gear Live Media Network, which means you will see alot more unboxing images, news, and even regular video podcasts. We won't give it all away here, but do stay tuned for things to come.
Of course, if you have thoughts of your own as to what you want to see here, feel free to let us know either on the forums or in the comments.
To kick things off right, we will be giving away an iRiver clix...details soon to follow!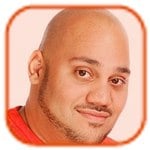 Posted by Andru Edwards Categories: Announcements
Man, you guys submit some awesome stuff to the Unboxing Flickr group. And you've probably noticed, that's where most of the things I've posted have come from.

But, I've gotten some great suggestions via email, too. Problem is, I'm way behind on answering emails. Don't worry - I haven't forgotten you! And I appreciate you thinking of me, and sending in your suggestions!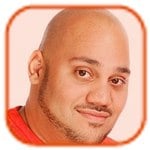 Posted by Andru Edwards Categories: Announcements
Just wanted to point out the Unboxing group and photo pool on Flickr. Now that this site has taken off (and boy, has it! traffic has been amazing - far beyond my expectations!

), people are starting to submit their stuff to the group.

Just today, we've got photos of the Unboxing Ceremonies of an iPod HiFi, Nintendo DS, Motorola Q Smartphone, and a shiny new white MacBook. Thanks to everyone who has contributed!

The little Flickr badge in the sidebar will always rotate through the latest pics in the group pool. You can join the group, or subscribe to the group's photo feed. Just one more way to fulfill your Unboxing wants and needs.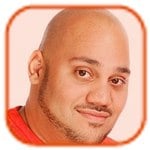 Posted by Andru Edwards Categories: Announcements
(Reposted from here, as a welcome to new visitors!)

I'm proud to announce Unboxing.com - a site I created dedicated to sharing the "Unboxing Ceremony" that most geeks go through when we get a new piece of gear.


I've had this little side project on the back burner for a while. I've been tweaking it, and basically waiting for the right time to start getting people to visit. It's set up how I like it, so it's time for the wraps to come off. It's mostly for fun, though you'll see some Google AdSense on it (hey, anything that helps pay for hosting, and a new gadget once in a while).

I'm not going to stop blogging at TinyScreenfuls - I just thought it would be cool to create a site that focuses on cool unboxing experiences. A one-stop-shop for New Gadget Pr0n, if you will.

I know for a fact there's demand for it - the video of my PSP Unboxing Ceremony is always one of the most popular pages on this site, and I've received emails (and even phone calls!) from people telling me that they enjoyed it, and begging for more unboxing videos.

Some of the Unboxing Ceremonies are my own, some are friends', and some I just ran across on the web via super secret sophisticated wiretap automated delivery methods (oh, alright, I have a bunch of search feeds). There's also an Unboxing Flickr Group I created - feel free to join and share your photos there.

Let me know if you have something (now or in the future) that you'd like posted - preferential treatment will be given to Friends of TinyScreenfuls.

You could see your name in lights! Or something.

A lot of the content is Apple-centric right now, but that's not on purpose. It just seems that Apple geeks are a lot more prone to taking photos of their new toys, and posting them on the web. That, and Apple has been on fire lately, releasing hardware that makes your geeky parts feel tingly. But, I'll post anything I find that's geeky and cool and has that new gadget smell.

Check it out, and subscribe to the site feed. And if you don't mind, tell some friends about it. And teach them how to subscribe to the feed, since updates will probably be sporadic, and feeds are the best way to keep up with stuff like this, anyway. Think of it as a great opportunity to teach someone about RSS and syndication!

Last but not least, let me know what you think. Like I said, this is just a little side project that I thought would be fun. If you can think of ways to make it better, I'm all ears!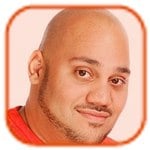 Posted by Andru Edwards Categories: Announcements
There's nothing quite like the thrill of opening a new piece of gear. The smell, the excitement and anticipation, and the feeling of holding whatever it is in your hands for the first time. While it's not quite the same, I suspect that you get a little of that feeling when you share in someone else's Unboxing Ceremony. I know I do.
My name is Josh Bancroft, and I'm a geek. I blog over at TinyScreenfuls.com, and I love gadgets, gear, and new toys. Whenever I get a new piece of gear, I usually document the "Unboxing Ceremony" in some way - photos, usually, but sometimes video if it's really special.
It seems like I'm not the only one - across all the blogs that I read, I see lots of other people posting pictures or video of their own Unboxing Ceremonies. My Unboxing posts at TinyScreenfuls.com continue to be some of the most popular pages on the site, and I even get emails from people telling me how much they enjoyed the ones I've shared. So I got the wild idea to create this site, to aggregate them in one place.
I'll be sharing my own Unboxing Ceremonies here (past, present, and future!), and linking to others I come across in my wanderings. If you have a Unboxing Ceremony you'd like to share, drop me a line at .
Subscribe to the feed, and get all the vicarious thrills of new gadgets as soon as they're available.
Thanks for dropping by!

© Gear Live Media, LLC. 2007 – User-posted content, unless source is quoted, is licensed under a Creative Commons Public Domain License. Gear Live graphics, logos, designs, page headers, button icons, videos, articles, blogs, forums, scripts and other service names are the trademarks of Gear Live Inc.